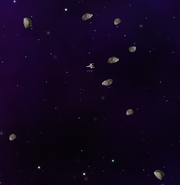 An Asteroid Field is a "biome" with a big or medium quantity of metal-collectable Asteroids. Asteroid Fields are uncommon and are usually only found once per world generation on The Void , as of 0.2.9, Asteroid FIelds aren't SO rare like the previous versions of VoidSpace, and now they can be found more commonly.
Only a group of three or more Asteroids can be considered an Asteroid Field, less than that, they do not constitute the title of a field.
Types and Variations
Edit
Asteroid Fields have multiple variations. Some variations are shown below.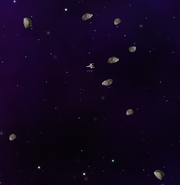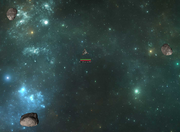 ---
This article needs grammatical fixes, please help us by correcting it.
The information on this article are unofficial, thus may be outdated or incorrect, please help us by correcting it.